Steve V,
Memorial
Northwest
Spring,Tx
The job was done to my total satisfaction. Michael's contractual compliance was 100%. His crew of professionals were impressive and their work was outstanding. I can't say enough great things about the job they did.

Ashley S.
Huntwick
Forest
Houston,Tx

We could not have been happier!
Mike Guthrie at Champion Forest Exteriors just finished the windows in my home and we are thrilled. Competitive pricing, great crew, complete cleanup. We couldn't be happier!

Sara A.
Sendera
Lake
Magnolia, Tx
We are very happy with them!
Michael Guthrie with Champion Forest Exteriors replaced all our windows. His crew went above and beyond. We are very happy with them!

Becky V.
Memorial
Creek
Spring, TX
Simonton Lifetime Windows
We just got all of our windows, back door replaced and converted our master bedroom windows into a sliding glass door in May. We used Champion Forest Exteriors and they did a wonderful job. The windows he uses have a lifetime warranty, a bird actually already broke one of the windows upstairs and Michael is getting it fixed for no additional cost. I highly recommend Michael Guthrie at Champion Forest Exteriors (281) 444-7003

Michael K.
Memorial
Creek
Spring, TX
Very knowledgeable and excellent craftsmanship
We had siding, soffits, fascia and back windows replaced on our home and we couldn't be more pleased. Very knowledgeable and excellent craftsmanship. You absolutely will get quality work with this company and your home will be in good hands.

Josh H.
Champion
Forest
Spring, TX
Thank you Mike for another beautiful job
Mike and the crew at Champion Forest Exteriors replaced my windows a few years ago and I just had them back to replace my siding. If you are looking for top quality work at a fair price, you can do no better than Champion Forest Exteriors. Mike is honest and trustworthy and his crew has been with him many years (some for decades). They are friendly, keep your home clean, and do absolutely terrific work. He has done work for every member of my family and we have never had a complaint. I would recommend Mike and his team to anyone. Thank you Mike for another beautiful job. We love the way our home looks with new windows and Hardi Plank siding!!

Karla B.
Mostyn Manor
Magnolia, TX
Don't hesitate to call Champions Forest Exteriors. The owner, Mike Guthrie, was punctual and professional. Our roof is top notch and beautiful. You will not be disappointed with this honest and professional company.

Cassie S.
Champion Forest
Spring, Tx
We've recently moved into a home that already had a partial window replacement by Window World. I made the decision to have Champion Forest Exteriors finish the remaining windows in our home and could not be happier with that decision! Despite similar features between the two sets of windows, there is a noticeable difference in ease of operation and appearance that give the CFE windows the nod for house favorites!

Additionally, while shopping quotes for windows, we had several companies come out for measurements. I was extremely frustrated with generally pushy sales tactics, shifty numbers, "stacked discounts", boasts of the "best product ever patented", and salesmen that looooooong overstayed their welcome.

I truly appreciate that Mike Guthrie came out took measurements (several times for good measure) and returned with a detailed straight forward quote and timetable.

As for the install, the crew was extremely careful removing our old single pane windows around areas of previous brick repair to prevent damage. After a single day installation, there was no debris or pieces of stray glass to be found inside or out. Highly Recommended!

Leslie L.
Memorial Northwest
Spring, Tx
Mike and Crew are top notch!
If you are looking to have your siding replaced, Mike Gutherie with Champion Forest Exteriors, is the man for the job. He is what small business is all about. He is a fine Christian gentleman. His crew is top notch. He has guys that have been with him for over 20 years. He treats them like family. They are a team.


Becky S.
Decker Pines
Magnolia, Tx
Exceptional and Professional Job
Mike and his crew did an exceptional and professional job on our whole house window replacement and new roof. They went above and beyond and did both jobs in a timely manner. I was very impressed and will continue to be a loyal customer for any future exterior needs. Call Mike and see what I mean. He will take excellent care of you!


Robin H.
Oakwood Glen
Spring, TX
The new roof looks fantastic! Great Cleanup! Many Thanks!

Suzanne P.
Spring Creek Forest
Spring, TX
Integrity-Run Company and Workers
We had a entire roof replacement, partial siding replacement, and gutter replacement. Every item listed in Contract was performed timely and completely. The owner personally checks/confirms as work progresses. The owner directs the workers to perform quality work and the workers ensures this by executing additional tasks to make certain customer is pleased. We are a repeat third-time satisfied customer. We highly recommend this company.

Laurie G.
Inwood Forest
Houston, TX
We did a lot of research before selecting Champion Forest Exteriors to install new windows and we absolutely made the right choice! Mike, the owner, met with us to discuss options and make suggestions that we hadn't thought of. He also told us he could replace wood from the front of the house that had rotted as well as giving us a new front door. The workers that installed the windows were not just window installers but craftsman and Mike was a total perfectionist. They spent three and a half days to complete the work, so we knew they were being very careful, and all the work that was done is fabulous. Mike was so very easy to work with, we really couldn't be happier.

Lyn B.
The Woodlands
Spring, TX
I am loving the comfort of our new windows on these cold days this week. Such a difference in the back of the house! Can't wait to do the front windows – I'll be in touch!

Patty F.
Cutten Green
Houston, TX
We contacted Mike through friends who had used his company to put Hardiplank on their home. He came out to our house, gave us an estimate for Hardiplank & new windows, & promptly put his crew to work. Our house was the talk of the neighborhood as this fantastic crew skillfully accomplished this huge job in a week. Simply put, our 34 year old house looks brand new. The quality of the materials & workmanship is exceptional. The men were a pleasure to have around. To say we recommend Mike & his company is an understatement. There's good reason this company has been in business over 30 years. Call them up - you won't be sorry!

Tony K.
Fairwood
Cypress, TX
Good old fashioned quality and service
We feel so privileged to have found Champion Forest Exteriors Inc! Our house looks Fantastic! Michael is an honest business man and his crew are craftsmen! The finish we have to our siding far exceeded my expectations! The siding and repair work were done with pride. I will recommend anyone I know needing siding to Champion Forest Exteriors. His crew are polite and on time! Thank you to you and your team!

Milton W.
Memorial Northwest
Spring, TX
Champion Forest Exterior for a quality job.
Have Used Champion Forest Exteriors for years. Have found what they promise, they deliver.

Quality work at a fair price. New roof, roof repair, vent repairs, and the latest was hardie plank. The crew are all very professional, always on time, and work very neat. Will use this company again very soon.

Thanks Mike and Team for caring for our home like it was yours.

Debbie B.
Village of New Kentucky
Hockley, TX
Best Price and Great Service
Mike and his crew did an EXCELLENT job installing my windows. I think what really left a great impression was when Mike discovered one of the new windows had been delivered with a defect. He quickly resolved it by ordering a replacement and when the job was complete he personally came by and made sure I was happy with the windows and the job his crew did with the installation. I highly recommend Champion Forest Exteriors if you are looking for a company who gets the job done without any hassle.


Ron N.
Spring Creek Oaks
Spring, TX
Good results and quick service.
Champion Forest Exteriors worked quickly and got done when they said they would be done, which is always a good thing. They replaced the siding, painted all the trim, and did some minor repair work on the outside of the house. They did a fine job.

Harold A.
The Woodlands
Spring, TX
Champion Forest Exteriors installed Hardiplank siding on three sides of my garage and on three sides of the second story of my house. It was my first time using them, and the work turned out fantastic!

I thought Michael was excellent to work with. He gave me a power point presentation when he gave me the quote for the job. It was very thorough and took me exactly through the process the way it was later performed. The crew was excellent! They were here early every morning. They were quick about the work, and they got it done quicker than Mike or I was expecting.

Colleen G.
Lakewood
Tomball, TX
Professional and Professional
Mike runs the business very professionally from the time he engages you as a potential customer through the follow-up after installation. It's nice to have someone educate you before they try to sell you a product. And care enough to be sure you are pleased with the work.

The installation process is professionally run as well. The team is efficient and produce good work. Minimal disruption to the house...and a beautiful look when complete.

Sandy L.
Cypresswood
Spring, TX
Champion Forest Exteriors
After interviewing several hardiplank and window companies I decided upon Champion Forest Exteriors to do the work on my house and I'm glad I did. I couldn't be more satisfied. Their bid was well communicated, detailed and professional, and I knew exactly what I was getting and what it was costing. They didn't try and oversell to me, but made sure I got what I needed.
Their crew was diligent and went over and above to make sure I was satisfied and the job was done right. The worked very clean, and cleaned up each day behind themselves. I had this work done in the spring of 2009 and haven't had a problem since the work was done. The paint still looks good, the windows really shut out the noise and it's nice not having to replace wood every few years like I used to have to do. I continue to recommend Champion Exteriors to my friends who are looking to update their house with new windows and hardiplank.

Denise R.
Imperial Oaks
Spring , TX
Siding, patio and windows
I have used Champion Forest Exteriors for the past six years. I have been impressed each time I use their service. I have a beautiful backyard and sound windows. Mike's customer service skills are above professional; he is very personable and instills trust. I highly recommend Champions Forest Exteriors.

Paul G.
Memorial Northwest
Spring, TX
Champion Forest Exteriors did an excellent job on our window replacement
Mike was very helpful in the whole process of window selection and installation. His crews were well trained, courteous and very careful.
Mike gave us his best price with the initial bid and did not try to sell us on a lower quality window as was the case with the other bidders. He recommended the top of the line Simonton windows and I am very glad we took his advice. I highly recommend Champion Forest Exteriors if you are looking at window replacement.

Kristy B.
Rosewood Hills
Tomball, TX
Mike and his crew were on time, professional, and thorough!
Champion Forest Exteriors replaced all of our windows in our home. They encountered some unusual problems with my home construction and were creative in making the project a success. Mike and his team were always on time, professional, and made sure my home was left clean with no trash left behind. I highly recommend this company if you want a job excellently done by pleasant, trust-worthy people.

Vince V.
Timberlane
Spring, TX
Excellent Service, excellent workmanship, professional attitude
My dad needed siding back in 2008, he had termite damage and dry rot in the old Masonite. Since I was off work that week I decided to watch the whole process replacing the Masonite.
The crew that came out for Champion Forest Exteriors were a pleasure to watch, their experience and workman ship came out in everything they did and upon completion they removed all construction debris. This doesn't always happen with other companies. I took note of one workman that had a long board that needed to be modified to fit around a water facet. He did a quick measurement then several plunge cuts and the board fit perfectly around the facet. Out of all the ways he could have fit this board he did the harder modification because it looked better. When it came time to paint I watch closely to see how they handled overspray. Several workers had thin sheets of wood that they used to shield the brickwork and windows. The only overspray was on the one window which they cleaned with a razor. Five years after the job the siding looks as crisp and clean as the day they did it.

Brandon N.
Carriage Hills
Conroe, TX
Went over and above in all areas of my project
My project was a slight departure from a simple siding or window project as it had to integrate into an ongoing remodeling project. Mike at Champion Forest Exteriors was a great asset to my project. His experience helped save me money and time. He shot straight with me and looked for every opportunity to save money while meeting my objectives. The windows are amazing. I would highly recommend Champion Forest Exteriors and will definately use them again for phase two of my project!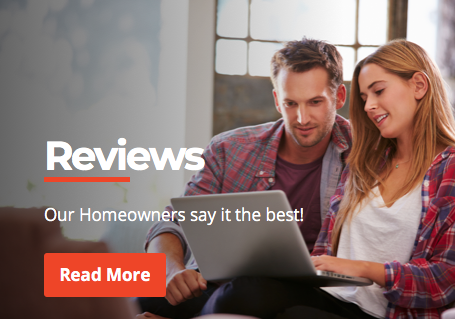 "I am loving the comfort of our new windows on these cold days this week. Such a difference in the back of the house! Can't wait to do the front windows – I'll be in touch!"
Lynn B - The Woodlands, TX
"We had siding, soffits, fascia and back windows replaced on our home and we couldn't be more pleased. Very knowledgeable and excellent craftsmanship"
Michael K - Spring, TX
Champion Forest Exteriors has delivered quality window, siding, and roofing to homeowners in North Houston, Spring and Montgomery County, and has served over 6000 homeowners in our 42 years of exterior remodeling service. Our primary service area is Champions, Spring, The Woodlands, Montgomery County, Tomball and Cypress. We install Simonton Windows, Andersen Windows and Hardiplank Siding.